Houston Steel Fabricators since 1981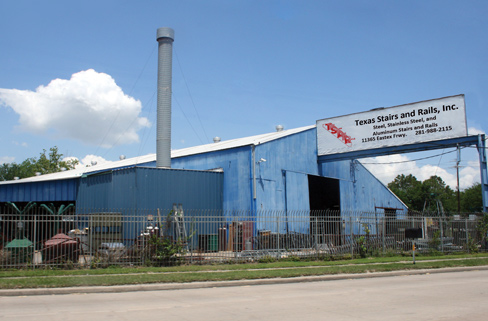 Premier Custom Steel Fabrication by Texas Stairs and Rails
In 1981, Texas Stairs and Rails began fabricating stairs and rails for apartment and office buildings. Since then, we have grown to be one of the premier steel fabrication companies in Houston in quality and service.
As the needs of our customers grew, we expanded our scope of work to include stainless and aluminum fabrication, specialty stairs, rolling and bending, and sheet metal shearing and bending. This is a result of prioritizing customers' needs and continual expansion; maintaining our position as one of the leading companies in the industry.
We have now been in continuous operation for  years and have worked on projects across the United States and have been succeeded in providing quality service to even the most demanding out-of-state contractors.
One thing that has stayed constant is that we strive for customer satisfaction. We tackle challenges head on and pride ourselves on being able to provide consistent quality to our customers. We welcome custom designs and boast the capabilities of our machinery and the expertise of our workforce.
We thank you for your business and look forward to hearing from you soon.